Comments from vMac Users!
---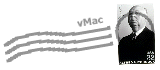 From: Peter V. Beck
Subject: I LOVE IT !
Date: Sunday, January 04, 1998 7:36 PM

I love emulators ! and then i found your page - and i love it ! it's great ! vMac is the best and the best supported Mac-Emulator i've ever saw ! so many apps ans games and and and... i really love it !
greetings and thank you very much !
pvb1
---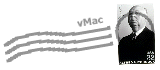 From: Asa Durkee
Subject: vMac Praise
Date: Friday, December 26, 1997 11:36 PM

And to think I was just about to shell out a couple hundred bucks for ARDI's Executor, which couldn't even run 90% of the stuff I wanted... vMac is great. The compatibility, even in its BETA stage, far exceeds Executor 2.0. Granted you need a ROM, but a $30 used Mac Plus (for ROM) is still better than a $200 Executor. :-)
I was using 18c for Win95, but didn't like the speed; Executor still beat it. However, when I got 18e, the DirectX *really* speeds it up, and since everything else is blocked out, I felt I was using a Plus for a while.
---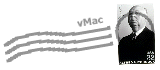 From: Out2Lunch1
Subject: kudos
Date: Sunday, December 21, 1997 2:31 PM

I would just like to say kudos to the Win32 team for the excellent new realese of Win32 .18d. You did a great job! I am running it just about full speed with sound on a Pentium 75(Yes only 75). Great Job.
---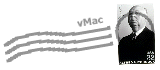 From: Andy Ionescu
Subject: Personal commendation...
Date: Friday, November 28, 1997 7:29 PM

You've done an excellent job on the Win95 port of Vmac...my friends and I are all anticipating the relase of the next version....System 7x support would be nice :)
Keep up the excellent work!
-Andy-
---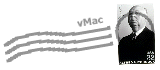 From: Tim Carlson
Subject: nice job!
Date: Thursday, November 20, 1997 4:44 PM

Hi,
I just wanted to say that I am very impressed with what you are doing with vMac. I still love the Mac, although I have moved over for the most part to Win 95. Keep up the good work and I hope you can support the SE and other roms soon. Thanks.
Tim Carlson
---
---
vMac, and the vMac Site are copyright &copy 1996-1998, All rights reserved.